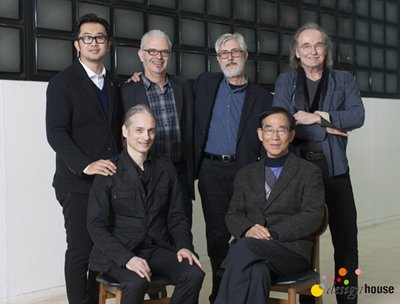 ▪Date: January 27th, 2016.
▪ Venue: SeMA Hall, Seoul Museum of Art, Korea
▪Sponsor: Ministry of Culture, Sports, and Tourism of Korea
Often referred as "the father of video art," Nam June Paik played a pioneering role in exploring and expanding the global media culture in his creative artistic practice. Among Nam June Paik's far-reaching new media work, his video sculptures require significant efforts to maintain and preserve.
This symposium brings leading researchers and technicians together to discuss and establish apt preservation of Nam June Paik's video sculptures and seeks to partake in the global issue of preserving and archiving new media art. Participated guest includes, Jung-Sung Lee (Electronic Technologies), Mark Patsfall (Collaboration on significant works in the Carl Solway Gallery), Paul Garrin (Video Editing), Jin-SeokSuh (Chairman of Nam June Paik Art Center), Jung-Hwa Kim (Professor at KAIST Graduate School of Culture Technology); GaoPeng (Director of Today Art Museum). The following workshop was held in January 28th at JCC (Seoul).