On January 29, 2015, "Canada in Conversation" held at the Canadian Embassy to China in Beijing. The conversation focused on landscape art, explored contemporary Canadian art, and examined its evolution in a society consisting of people from different cultural backgrounds.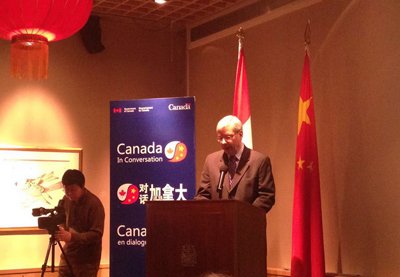 Mr. Zhao Pu, Canadian ambassador to China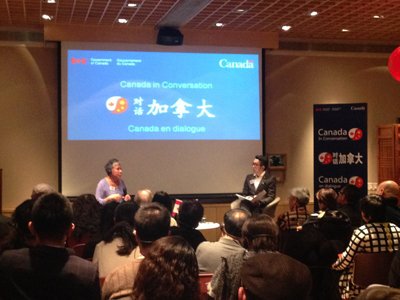 "Canada in Conversation" On-site

At the event, Canadian ambassador to China Zhao Pu introduced the main contents of the conversation and the guests. He said the exhibition in cooperation with Today Art Museum would be the most important artistic event for the 45th Anniversary of the establishment of diplomatic relation between China and Canada and thanked for the support of Today Art Museum. The main character of this conversation is Rebecca Bellmore, a behavioral artist known as "Contemporary Queen of Canada". She firstly introduced the development direction of contemporary Canadian art and the types of art she was engaged in. Then, the conversation started with Gao Peng, director of Today Art Musuem, as the guest of conversation. The topic focused on nationality, culture, nature and social relations, etc.