On November 22, 2014, "Qu Guangci Solo Exhibition – Northernmost Country" co-organized by Today Art Museum, MARTELL, X+Q Art and DOMUS-TIANDI opens successfully. As the closing exhibition of 2014 season, "Northernmost Country" is curated by Mr. Gao Peng, Director of Today Art Museum. With planning clues such as temperature, energy and attitude, the exhibition strives to investigate Qu's controversial dual identity of sculptor and founder of X+Q Art.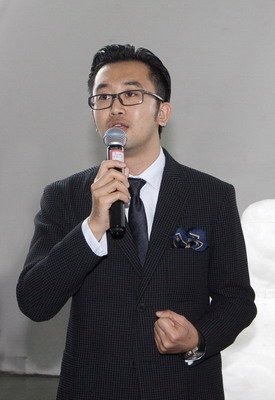 Gao Peng, director of Today Art Museum, made speech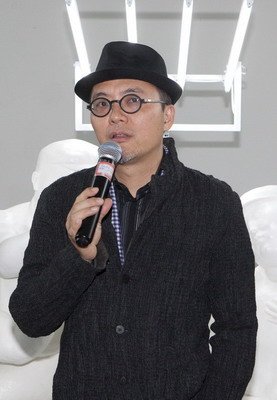 Qu Guangci, artist, made speech
In the Chinese classic literature Liezi - Tang Wen, there is a mystic "Northernmost Country", where the land is flat but sterile, the climate mild but no animals nor wind, rain, frost or snow. People are soft at heart while weak in body. They do not work or think, nor do they have emotions. No hunger or satiety, no illness or diseases, they have no mind at all. They just wander leisurely and sing beautiful songs all day long. This country in the utmost north might be the utopia the little fat figures in the works wish to build. When we are doomed to fight for our living and strain to write down our so-called thoughts and spirits, we get tired in the end and the illusive dream is to cherish happiness without thoughts or mind.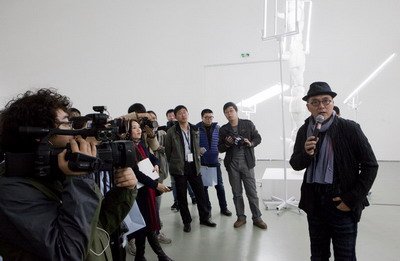 Qu Guangci as docent tours the exhibition for media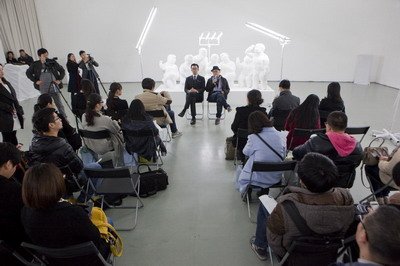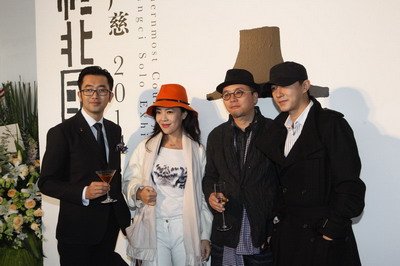 Su Mang, CEO of Fashion Group and initiator of Bazaar Charity Foundation (second from left),
Han Geng, singer (first from right) attend the opening ceremony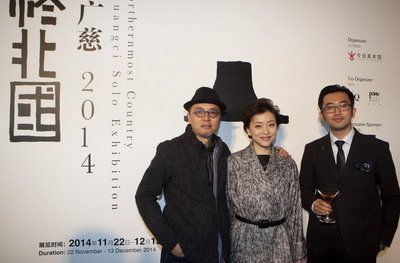 Yang Lan, renowned moderator and media worker (middle), attends the opening ceremony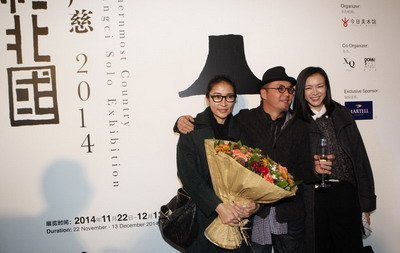 Liang Jing, famous actress (left) and Li Ai, famous model and moderator (right) attend the opening ceremony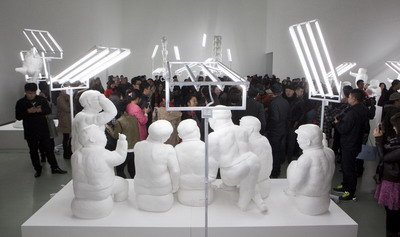 The sculptures of Qu Guangci are like words that tell a tale. It is not only narrative but also filled ingeniously with obscure allegories. The ambiguous attitude in the opposing state between the subject and the space of the sculpture becomes more direct and explicit. Besides the rearranging and parody of existing works such as art works, political figures, iconic figures, posters and public events, included in this exhibition are completely new works that expand to the visualized re-presentation of the mass behavior in the current society.