每个周末,今日美术馆都为大家安排了丰富的活动,包括专题讲座、主题沙龙、艺术创作、亲子互动、小型演出等等。这些活动从文化、艺术入手,通过多种方式,让大家亲近艺术,享受文化,放松身心,滋养性灵。

Today Art Museum planns extensive activities every weekend, including seminar, themic salon, artistic work, interaction between parents & children, small-scale performance and so on. These activities bring people closer to art from the perspective of art & culture. The participators will have chances to enjoy cultures, to relax and to receive spiritual cultivation.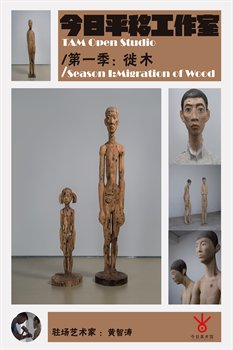 Type:Play- Experience & Creation
Time:10:00-18:00,3th Sep.
Venue:2nd floor,Building No.2
11906 favoring
1 attending
Nine suns appear in July
Venus hides herself in the wood
With artists' engraving work
Her image show in the wood
Without the courage to cut it open
You will never see the beautiful face

Carving 2-meter-high Camphor
with the help of Artist Huang Zhitao.

Artist Huang Zhitao
will move his studio
to Education Center
for one month,
during which we can "watch" him working
and even join his work.
Let's see what
we can make out of a log.

And visitors can also enjoy his work in the exhibition later.