每个周末,今日美术馆都为大家安排了丰富的活动,包括专题讲座、主题沙龙、艺术创作、亲子互动、小型演出等等。这些活动从文化、艺术入手,通过多种方式,让大家亲近艺术,享受文化,放松身心,滋养性灵。

Today Art Museum planns extensive activities every weekend, including seminar, themic salon, artistic work, interaction between parents & children, small-scale performance and so on. These activities bring people closer to art from the perspective of art & culture. The participators will have chances to enjoy cultures, to relax and to receive spiritual cultivation.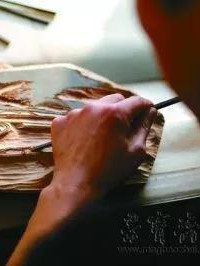 Non-genetic inheritor will take you on a journey of wood block watermarking that you cannot miss.

Type:Play- Experience & Creation
Host: today art museum, rongbaozhai
Speaker: zhao huiping
Start time: 14:00, March 16, 2019
End time: 16:00, March 16, 2019
Where: hall 3, today art museum
Activist:
New Topic
Non-genetic inheritor will take you on a journey of wood block watermarking that you cannot miss.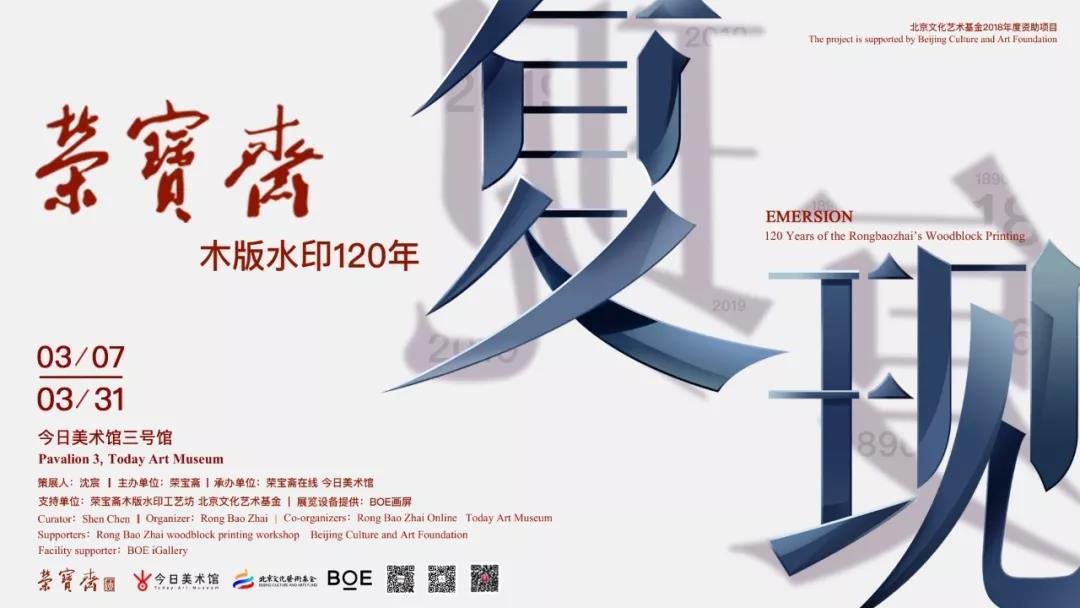 The exhibition "reproduction - 120 years of rongbaozhai woodblock watermark" is on display in hall 3 of today art museum. This exhibition highlights the 123-year development course of rongbaozhai woodblock watermarking, and for the first time presents the stories and works of rongbaozhai woodblock watermarking in a comprehensive and rich way, presenting the cultural charm of woodblock watermarking, a traditional Chinese art, to the audience, and appreciating the craftsmanship of woodblock watermarking artists.
This week's art education activities will focus on the woodblock watermark. Under the guidance of non-genetic teachers, we will unveil the mystery of woodblock watermark.
Rongbaozhai is famous both at home and abroad for its woodblock watermarking technique. The unique woodblock watermarking technique presents rich layers, strokes and details that are not available in the ordinary duplicated works, opening up a new way to spread and appreciate Chinese painting and calligraphy.
Let us first understand the woodblock watermark fine production process:
Covering the original work with celluloid paper
In the pear wood according to the ink line engraving
Cut away the excess wood from the durum wood
When printing, the technician needs to grasp the subtle dynamics and the fast and slow rhythm
Make up a pen on a piece of paper that has been preliminarily printed
Mount the painting on a flat surface
Hang the framed painting on a partition to dry
This activity also invited zhao huiping, the representative inheritor of Beijing municipal intangible cultural heritage project, to give on-site guidance to help people understand and experience the process of making wood block watermarks. The opportunity is not to be missed, we have half a day experience and a day trip two types of activities, come to choose the favorite to sign up for it ~
Zhao huiping, born in 1962. In 1984, he came to rongbaozhai to engage in woodblock watermark printing and learned from song zhaoying, an old printing artist. By her hand copy of the woodblock watermark works delicate and vivid, lifelike, by the experts and painting and calligraphy authors consistent affirmation and high praise. Zhao huiping participated in the Beijing Olympic Games, Shanghai world expo and various exhibitions and publicity activities at home and abroad on behalf of rong baozhai several times, and made positive contributions to the spread and development of woodblock watermarking technology. In 2008, zhao huiping was named as the representative inheritor of wood-block watermarking technology of national intangible cultural heritage at Beijing municipal level.
[activity content]
Exhibition professional guide + intangible cultural heritage master woodblock watermarking experience
[activity time]
March 16, 2019 14:00-16:00
[activity expenses]
free
[recruiting families]
15 families (one large, one small, two large)
[age limit]
More than 7 years old
[location of activity]
Hall 3, today art museum
[activity registration]
March 16th afternoon rongbaozhai moyin activity registration
Long press the qr code in the identification chart